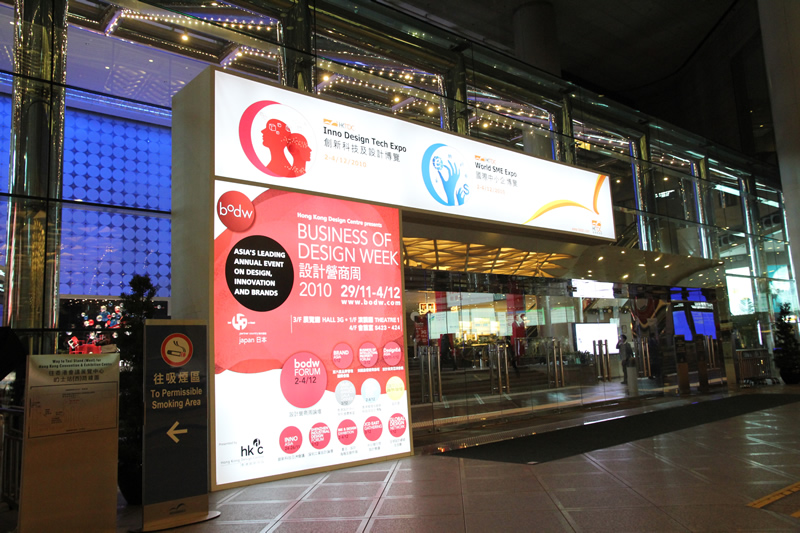 Considered the most important design event in Asia, BODW attracts design masters and business leaders from all over the world to come to Hong Kong in December every year with aims to foster the culture of innovation, promote the value and power of design to the society.

To unleash the power of design
Through the partnership with BODW, you empower businesses to focus on the vital relationship and interplay between design and business, through a series of exhibitions, forums, outreach programmes and networking opportunities for designers, business leaders, educators, SMEs and the public to exchange ideas and address a wide array of 21st century challenges.

To reach senior business executives and design practitioners
BODW 2010 attracted over 100,000 participants, including senior business executives, design practitioners, academics and policy makers. More than 270 worldwide journalists had attended the event, and the total readership reached 80 million. Extensive marketing and promotional programs not only generated a total of some HK$30 million worth of international media coverage, but also significantly enhanced the exposure of all our valuable sponsoring parties.

To sponsor BODW 2011
Please email to info@bodw.com, we look forward to further explore the collaboration opportunity with you.